536-Unit Property, Former Arlington Terrace, Will be Re-named North Shore Plaza, Receive Extensive Rehabilitation and Benefit from Extended Affordability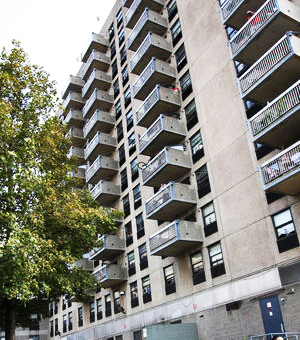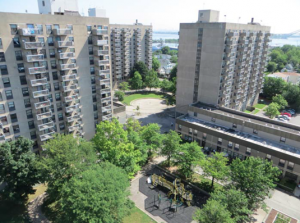 New York, December 22, 2014 – New York City Department of Housing Preservation and Development (HPD) Commissioner Vicki Been and New York City Housing Development Corporation (HDC) President Gary Rodney joined Preservation Development Partners, a joint venture of developers Francine Kellman, Brian Raddock, Joseph Ferrara, Brandon Baron and Donald Capoccia, in announcing today the acquisition and planned rehabilitation of City-supervised Mitchell-Lama development North Shore Plaza, formerly known as the Arlington Terrace apartments in Staten Island, NY.
The multifamily complex consists of four 13-story elevator towers and four walk-up townhouse apartment buildings located on and near Holland Avenue in the Mariners Harbor section. The project includes 48 studio units, 239 one-bedroom units, 199 two-bedroom units, 26 three-bedroom units, 22 four-bedroom units, one superintendent unit, and one office unit. North Shore Plaza will receive extensive rehabilitation, including a comprehensive basement-to-roof upgrade.
North Shore Plaza was able to take advantage of the Rental Assistance Demonstration (RAD) program through the federal Department of Housing and Urban Development and the development will now benefit from a Project Based Voucher (PBV) Section 8 Contract. The New York City Department of Housing Preservation and Development will administer the PBV program at the development. The subsidy will provide project based housing subsidy to current residents whose income is below 80% of Area Median Income (AMI) and future residents whose income does not exceed 50% AMI.
Vicki Been, HPD Commissioner said, "The preservation of North Shore Plaza helps to achieve the ambitious preservation goals outlined in Mayor de Blasio's Housing New York plan by extending the affordability of this development to allow existing tenants to stay in their homes without the risk of soaring rents. North Shore Plaza tenants will benefit from the much-needed rehabilitation to the development and to their individual units, made possible in part by the use of RAD to convert the units to project-based Section 8. I commend all our partners for creatively using RAD, an invaluable tool provided by the federal Department of Housing and Urban Development, to allow this Mitchell-Lama to be renovated and locked into affordability for at least thirty more years."
Gary Rodney, President of the New York City Housing Development Corporation (HDC), said, "North Shore Plaza exemplifies the City of New York's commitment to preserving Mitchell-Lama housing. The refinancing represents a strong investment in this Staten Island community that will provide critical renovations to the property, long-term stability, and improvements to the quality of life of over five hundred families."
"BFC has been investing in Staten Island's North Shore neighborhoods for over a decade. The acquisition and redevelopment of Arlington Terrace will directly improve living conditions for over 500 families, and strengthen efforts to enhance the larger Mariner's Harbor community. We're pleased and excited to be able to play a small part in the future of this vibrant and diverse neighborhood," said Don Capoccia, BFC Partners.
Ms. Kellman said, "With a limited supply of affordable housing in the Staten Island area and high demand for housing in general, this project will preserve affordable housing in Staten Island and thus provide a long-term benefit to the rapidly developing North Shore community."
Mr. Raddock said, "This large and complicated transaction was driven by the dedicated and highly capable staff of the New York City Department of Housing Preservation and Development, and the New York City Housing Development Corporation. North Shore Plaza is a sterling example of housing preservation in New York City, and it was made possible by the support and commitment of those agencies."
Alan Wiener, Managing Director, Wells Fargo Multifamily Capital, said, "Working with the New York City Housing Development Corporation and Preservation Development Partners, we are proud to provide both debt financing and equity in this significant housing preservation transaction. We are especially supportive of Mayor Bill de Blasio's affordable housing initiative. This acquisition is a big step in the right direction."
The project will get a significant upgrade to the roofing systems. The exterior walls will be repaired and have fresh cement applied; they will also be coated with an elastomeric coat finish. The complex will have the existing steam boilers and oil tanks removed and supplied with direct vent sealed combustion for maximum energy efficiency.
The individual units will be upgraded with new kitchens, including, new cabinets, counter tops, and stainless steel sinks. The bathrooms will have new toilets, sinks, vanities, and shower bodies installed.
All common areas and apartments will receive a fresh coat of paint and have the flooring and doors replaced as needed. The outdoor common areas will have a new children's play area installed as well as landscaping, fencing, exterior lighting, and state of the art security cameras.
The total development cost for North Shore Plaza, which covers the cost of acquisition and rehabilitation, is approximately $75 million. This development was financed under HDC's Mitchell Lama Preservation Program. HDC funding for this development includes approximately $45 million in tax exempt bonds. Freddie Mac will provide mortgage credit enhancement for approximately $38 million in financing. An additional $26 million in Low Income Housing Tax Credit equity will be provided by Wells Fargo.
###
Preservation Development Partners Preservation Development Partners is a partnership formed by K&R Preservation and BFC Partners. K&R is owned and operated by its principals, Ms. Kellman and Mr. Raddock. Since the inception of Preservation Development Partners in 2011, the company has purchased and rehabilitated 5 different properties, in Manhattan, the Bronx and Spring Valley, New York, totaling over 750 low-income units. Properties of the portfolio include the East River Apartments, a 179-unit multifamily apartment complex in East Harlem, Albert Goodman Plaza, a 252-unit rental complex and four-building property located in The Bronx and the Surrey Carlton Apartments, a 176-unit rental complex located in Spring Valley, New York.
BFC Partners is owned and operated by three principals, Donald Capoccia, Joseph Ferrara, and Brandon Baron. BFC's activities over the past 25 years has been the acquisition, development, financing, construction, marketing and management of affordable housing, which includes government subsidized low and moderate-rental as well as for sale home ownership. BFC and its principals have concluded over $550 million in acquisition and development projects since the firm's inception. The construction contract amount for those projects exceeds $350 million and encompasses the construction of 4,000 units ranging from single family newly constructed units in Long Island to the substantial rehabilitation of multi-site, multiple dwellings with over 120 units, to smaller scattered site projects requiring the substantial rehabilitation of 6 to 17 unit buildings.
The New York City Department of Housing Preservation and Development (HPD):
HPD is the nation's largest municipal housing preservation and development agency. Its mission is to promote quality housing and viable neighborhoods for New Yorkers through education, outreach, loan and development programs, and enforcement of housing quality standards. HPD is tasked with fulfilling Mayor de Blasio's Housing New York: A Five-Borough Ten-Year Plan to build and preserve 200,000 affordable units for New Yorkers at the very lowest incomes to those in the middle class. For more information visit www.nyc.gov/hpd and for regular updates on HPD news and services, connect with us via www.facebook.com/nychpd andwww.twitter.com/nychousing
The New York City Housing Development Corporation (HDC):
HDC is the nation's largest municipal Housing Finance Agency and is charged with helping to finance the creation or preservation of affordable housing under Mayor Bill de Blasio's Housing New York plan. Since 2000, HDC has issued roughly 10% of all the multi-family housing revenue bonds in the U.S. and since 2003 HDC has financed 122,513 housing units using over $13.7 billion in bonds, and provided in excess of $1.5 billion in subsidy from corporate reserves. HDC is the #1 issuer in the nation of mortgage revenue bonds for affordable multi-family housing in eight of the last ten years (2013, 2012, 2010, 2009, 2008, 2006, 2005, & 2004). HDC bonds are rated Aa2/AA+ by Moody's and S&P. In Affordable Housing Finance magazine's annual listing of the nation's top ten funders of multi-family housing, HDC is the only municipal entity on the list. In 2013, HDC was the third largest affordable housing lender in the U.S. after Citi and Wells Fargo, beating out Bank of America, JPMorgan Chase and Capital One. Multi-family buildings financed by HDC contain more than 1.7 million square feet of commercial space. For additional information, visit:
www.nychdc.com.www.nychdc.com.-council-approves-tax-deal-for-private-purchase-of-senior-housing-complexes/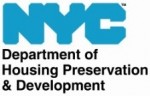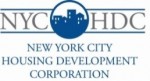 FOR IMMEDIATE RELEASE
Contact:
Richard Edmonds (Preservation Development Partners), [email protected], 212-575-4545
Juliet Morris (HPD), [email protected], 212-863-5682
Christina Sanchez (HDC), [email protected], 212-227-2644