PRESERVING AFFORDABLE
HOUSING IN AT-RISK MARKETS
HISTORY OF K & R PRESERVATION
K&R Preservation is owned and operated by its principals, Francine Kellman and Brian Raddock. The co-principals have a 14-year track record of working together to acquire and rehabilitate almost 4,000 units in the Tri-State region so far.
In New York City, the K&R Preservation portfolio includes East River Apartments in East Harlem, Albert Goodman Plaza and Trinity Apartments in The Bronx; Sinclair Houses in the Hamilton Heights section of Manhattan; and a 876-unit NYCHA Portfolio scattered throughout the Bronx, Brooklyn and Manhattan, the 324-unit Leggett Avenue Property in Brooklyn.
Ms. Kellman and Mr. Raddock recently completed the acquisition and rehabilitation of the Governor Clinton senior housing apartments in upstate Kingston, NY, and the City-supervised Mitchell-Lama development North Shore Plaza, formerly known as the Arlington Terrace apartments, a multifamily complex consisting of four 13-story elevator towers and four walk-up townhouse apartment buildings in the Mariners Harbor section of Staten Island.
The K & R portfolio also includes Oakwood Gardens Apartments in Mount Vernon, NY, Surrey Carlton Apartments in Spring Valley, NY, and a portfolio of 584 senior housing units in four buildings located in the Capital Region. In New Jersey, the firm owns Oakwood Towers, a 236-unit senior living complex in Essex County.
Ms. Kellman and Mr. Raddock were key players, in late 2014, in the historic, industry-altering decision by the New York City Housing Authority to privatize ownership and management of City-owned housing projects.
In 2017, K & R Preservation achieved self-sustaining capitalization, thereby eliminating the need for third-party private capital while simultaneously expanding their operational profile.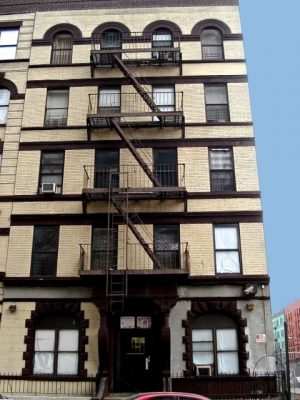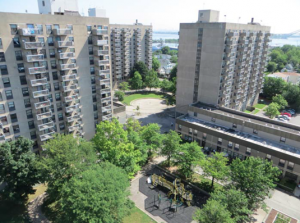 Almost 4000
Units in the Tri-State region
In 2014
 played a key rolls to privatize ownership and management of NYC-owned housing projects
2017 K&R
Preservation achieved self-sustaining Capitalization