Preservation Development Partners Acquires the 252-Unit Albert Goodman Plaza.
The Property to Benefit from a Project-Based Section 8 Contract Which Will Ensure Affordability for At Least the Next 20 Years; Receives Financing for Rehabilitation and Upgrades.
New York, January 15, 2014 – The New York City Department of Housing Preservation and Development (HPD), the New York City Housing and Development Corporation (HDC) and Preservation Development Partners announce the $41 million acquisition and financing for the rehabilitation of Albert Goodman Plaza, a four-building 252-unit complex in the Bronx. The property, which had fallen into disrepair under its previous owner, was acquired by Preservation Development Partners, a joint venture of developers Francine Kellman, Brian Raddock, Donald Capoccia, Joseph Ferrara, and Brandon Baron.
Albert Goodman Plaza contains 105 one-bedroom units and 147 two-bedroom units in four buildings at 970 Boston Road, 3250 Third Avenue, 665 East 163rd Street and 955 Cauldwell Avenue in the Bronx. On-site parking is available for tenants. Located in the Morrisania section of the Bronx, the apartment complex offers close proximity to public transportation, parks, and hospitals, as well as easy access to the city's highway system.
The four-building complex was purchased for $23.8 million from the previous owner. Preservation Development Partners, the new owners, have planned $8.8 million in capital improvements to the property — or approximately $35,000 in rehabilitation per unit. Renovations will include the repair and installation of new roofs, trash compactors, flooring, and facades. Individual units will receive new kitchens and bathrooms, closet doors, paint and light fixtures. In addition, the owners will install a state-of-the-art security system, refurbished laundry rooms and 1,100 new windows.
"The preservation of affordable housing such as Albert Goodman Plaza is one of the City's most critical missions," said HPD Commissioner RuthAnne Visnauskas. "From the outside, these buildings look like many others – but to the people who call them home, they are irreplaceable. Through this transaction these buildings are now in the hands of responsible owners who have the tenants' interests at heart, and – thanks to the new Section 8 contract we were able to put in place – we have all but eliminated the risk of seeing the residents displaced as a result of market pressures. Thank you to our partners at HDC, Preservation Development Partners and all of our colleagues who worked hard to meet the needs of this development's residents and extend the life and affordability of Albert Goodman Plaza."
"The City of New York has done a significant amount of work to revitalize the Morrisania community and this continues that mission," said Richard M. Froehlich, Acting President and General Counsel at HDC. "The City's affordable housing stock is central to strengthening our neighborhoods and improving the quality of life of thousands of New Yorkers. It is a precious commodity that once lost is nearly impossible to replace. That is why we focus our efforts, resources and commitment to the preservation of this housing stock. I would like to thank our partners in the public and private sector for their continued efforts in meeting the tenants' needs and securing the future of Albert Goodman Plaza."
Council Member Vanessa Gibson stated, "As the newly elected Councilmember for the 16th District which includes the residents of Albert Goodman Plaza, I am delighted to be a part of preserving affordable housing for hundreds of families. I appreciate the efforts of the team of new owners, Preservation Development Partners to invest in necessary improvements to improve the quality of life for Albert Goodman tenants. I look forward to a continued partnership as we embark on a path of rebuilding, strengthening and remaining committed to enriching the lives of all Bronx residents and families in the community."
Ms. Kellman, PDP principal, said, "New shopping developments including Gateway Center have been sprouting up throughout the Bronx, and this has brought economic growth, job creation and vitality to local communities. With our upgrades, Albert Goodman Plaza will provide comparable or better quality housing than other housing in this resurgent market area."
Mr. Raddock, PDP principal, said, "The purchase and rehabilitation of Albert Goodman Plaza through the use of tax-exempt bonds, and the added value of a new 20 year Section 8 Contract will eliminate the risk of 252 affordable housing units from being converted to market rate units. With a limited supply of affordable housing in the New York area and high demand for housing in general, this project will preserve affordable housing in the Bronx and provide a long-term benefit to the community."
NYC Housing Development Corporation (HDC):Since 2000, HDC has issued roughly 10% of all the multi-family housing revenue bonds in the U.S. and since 2003 HDC has raised more than $6.7 billion in financing for affordable housing developments, including providing in excess of $1 billion in subsidy from corporate reserves. In Affordable Housing Finance magazine's annual listing of the nation's top ten funders of multifamily housing, HDC is the only municipal entity on the list. In 2013, HDC was the third largest affordable housing lender in the U.S. after Citi and Wells Fargo, beating out Bank of America, JPMorgan Chase and Capital One. Since 2003, HDC has partially financed the creation or preservation of nearly than 74,000 affordable units. Multifamily buildings financed by HDC contain more than 1.7 million square feet of commercial space. For additional information, visit: www.nychdc.com.
NYC Department of Housing Preservation and Development (HPD):HPD is the nation's largest municipal housing preservation and development agency. Its mission is to promote quality housing and viable neighborhoods for New Yorkers through education, outreach, loan and development programs, and enforcement of housing quality standards. Since 2003, HPD and its partners have financed the creation or preservation of more than 160,000 affordable homes. For regular updates on news and services, connect with us via www.facebook.com/nychpd and www.twitter.com/nychousing. For more information, visit our website at www.nyc.gov/hpd
Preservation Development Partners is a partnership formed by K&R Preservation and BFC Partners. K&R is owned and operated by its principals, Ms. Kellman and Mr. Raddock. Together, they have acquired and rehabilitated a growing portfolio of five affordable multifamily properties, including Trinity Apartments in the Bronx and East River Apartments in Manhattan's East Harlem neighborhood. They also oversaw the complicated rehabilitation and positive transformation of Lexington Courts apartments in Manhattan, which when acquired consisted of nine buildings in various states of deterioration.
BFC Partners is owned and operated by its three principals, Messrs. Capoccia, Ferrara and Baron. The essence of BFC's activities over the past 25 years has been the acquisition, development, financing, construction, marketing and management of affordable housing, which includes government subsidized low and moderate-rental as well as for sale home ownership. BFC and its principals have concluded over $550 million in acquisition and development projects since the firm's inception. The construction contract amount for those projects exceeds $350 million and encompasses the construction of 4,000 units ranging from single family newly constructed units in Long Island to the substantial rehabilitation of multi-site, multiple dwellings with over 120 units, to smaller scattered site projects requiring the substantial rehabilitation of 6 to 17 unit buildings.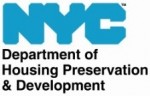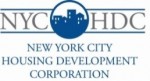 FOR IMMEDIATE RELEASE
Contact:
Richard Edmonds (Preservation Development Partners), [email protected], 212-575-4545
Juliet Morris (HPD), [email protected], 212-863-5682
Christina Sanchez (HDC), [email protected], 212-227-2644