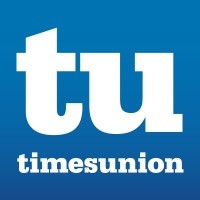 By Paul Nelson on October 6, 2016 at 10:06 AM
A problem-plagued high rise near downtown Schenectady has been sold to and will be returning to senior housing only building.
The announcement Thursday by county officials indicates the 12-story apartment building on Albany Street has been purchased by a New York city based company that plans to make $10 million in renovations the building inside and out and make it more safe for tenants, some of whom have complained that they fear for their safety.
The new owners, Preservation Development Partners of New York City, plans to make $40,000 in upgrades to each of the 183-units that calls for new kitchens, bathrooms, countertops, appliances and cabinets.
Additionally, windows will be replaced throughout the structure, security cameras and equipment will be installed, the roof will be replaced and the elevators will be upgraded.
Preservation has agreed to structure a payment in lieu of taxes or PILOT that starts at more than 50% of full taxes and increases and 2% each year, according to the Metroplex Development Authority.
"With the cooperation of the new owners, Summit Towers will be renovated from top to bottom and make meaningful tax payments for the first time ever with increases every year," said Metroplex Chairman, Ray Gillen, adding the PILOT payments start at $104,000 annually plus full payments on special district fees and water and sewer charges.
Schenectady Mayor Gary McCarthy said in a statement that the city "welcome plans to rejuvenate Summit Towers providing quality housing for seniors in Schenectady while adding to the development momentum on Albany Street."
Two other development projects are underway in the area.
Earlier this year, the management and owners announced beefed up security measures and restricted access to elevators and stairwells and certain areas of the building after several residents complained to the Times Union about bed bugs and rampant prostitution, drug dealers, mostly from outsiders, especially late at night.
Some residents said they were scared to come out of their apartment after dark.
At the time, one of the part owners of the federally-subsidized building said that part of the problem was that residents were buzzing just anyone into the building and the location on the edge of Hamilton Hill.
Barbara McBride, the longtime executive director at Summit Towers, previously said the problems coincided with when the federal Department of Housing and Urban Development broadened its definition of disability to include people with addictions and alcoholism as mental illness.