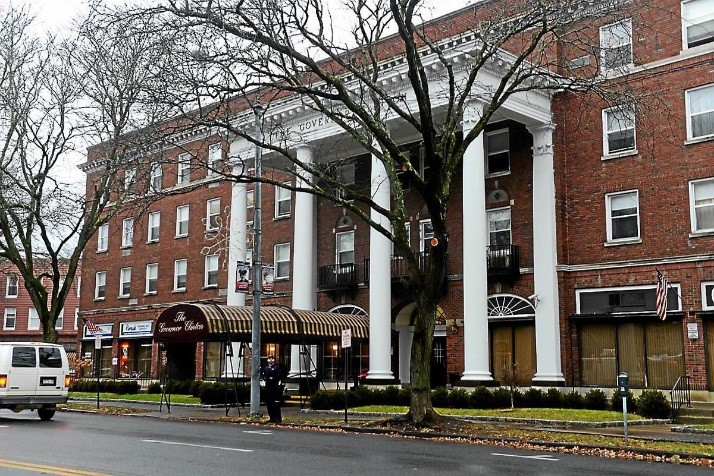 By ARIÉL ZANGLA |

[email protected]

and ARIÉL ZANGLA | Daily FreemanPUBLISHED: May 30, 2020 at 6:50 p.m. | UPDATED: July 21, 2021 at 5:25 a.m.
KINGSTON, N.Y. – The owners of the Gov. Clinton and Yosman Tower senior apartment buildings in Kingston said they are interested in developing a workforce housing project in the city.
Francine Kellman and Brian Raddock, co-principals of K&R Preservation, met online Thursday evening with members of the Common Council's Special Housing Committee to discuss their work at the senior apartment buildings in Kingston and the possibility for future developments in the area.
Kellman said the pair were interested in developing a "workforce-type" housing project from the ground up to cater to people who work in places like restaurants, hotels and retail stores.
Property prices in the Hudson Valley and Long Island are increasing but people are not necessarily earning more money and so may not be able to purchase their own homes, Kellman said.
"It's very important to, I think, in this area, to (build) workforce housing and we are looking to do that," Kellman said. "We would love to do that in Kingston."
She said the housing would be for working people who are "maybe lower middle-class." Kellman said she and Raddock are not interested in creating federal Section 8 housing at this time, but would certainly do such a project if one came along. She noted that the state has specific programs to help developers interested in creating workforce housing projects.
In October 2018, K&R Preservation finalized its purchase of the Gov. Clinton and Yosman Tower senior apartment buildings, as well as two apartment buildings in Hunter. The properties were acquired for a total of $23 million in a sale that was finalized on Oct. 5, 2018, the development company said in a press release at the time.
K&R Preservation said it would rehabilitate both the 92-unit Gov. Clinton building at 1 Albany Ave. and the 104-unit Yosman Tower property at 295 Broadway following the purchase.
Kellman told the committee on Thursday that the renovation of both buildings had been completed and that no tenants were displaced during the construction. She said when she and Raddock purchased the Gov. Clinton building, it was "a dark place." Kellman said there had not been a lot of renovation done to the building in the past and the walls were dark and the apartment units were old.
With the renovations, the elevators and roofs were replaced and new kitchens and bathrooms were installed, among other improvements, Kellman said. She said the building is now a cheery place to be.
"We like to get involved in these properties and make a better place for a tenant to live," Raddock said. "And I think we've been successful with that here."
K&R Preservation also owns properties in New York City, as well as Albany, Cohoes, and Watervliet, the co-principals said.
Kellman said the pair are "fully invested" in Kingston.
https://www.dailyfreeman.com/2020/05/30/duo-pitches-workforce-housing-in-kingston/