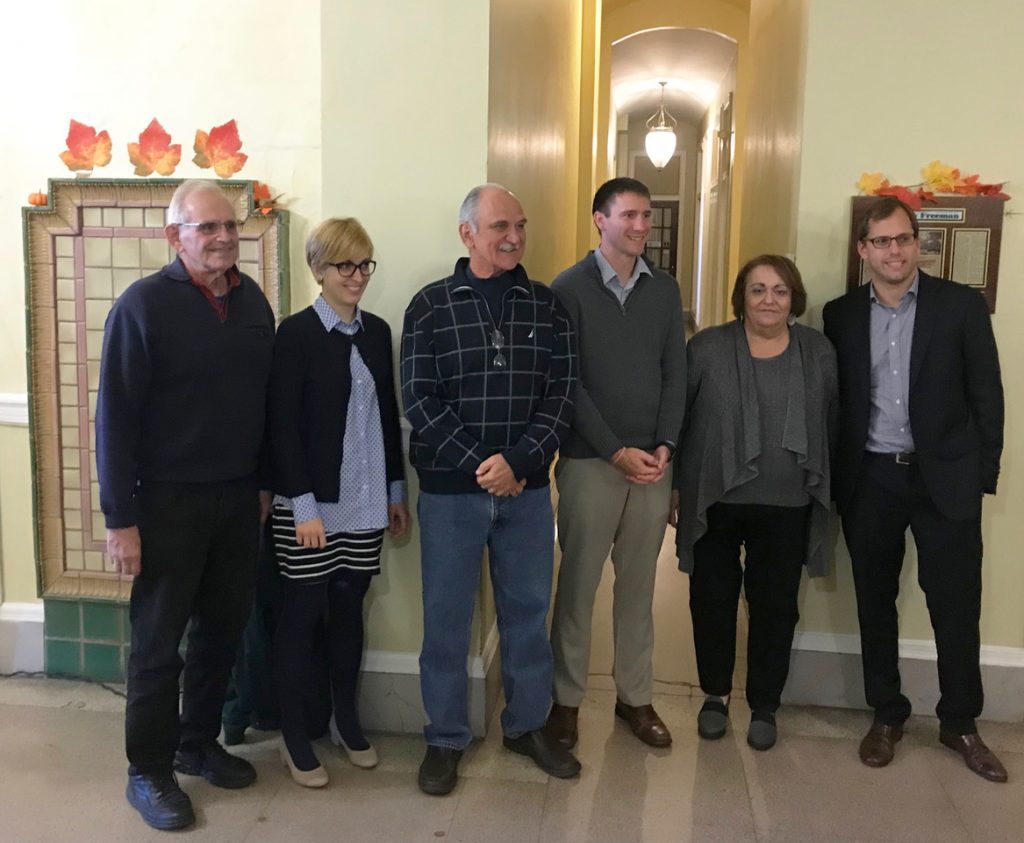 Kingston, NY, October 31, 2018 – K & R Preservation, a New York City-based affordable housing development firm owned and operated by its principals Francine Kellman and Brian Raddock, hosted a celebratory luncheon yesterday for 120 senior residents of the Governor Clinton Apartments and the Alexander Yosman Towers. Attending the event were (L. to R.) Douglas Koop, Ward 2 Alderman; Andrea Shaut, Ward 9 Alderwoman, David B. Donaldson, Ulster County Legislator, Steve Noble, Mayor of the City of Kingston; and Francine Kellman and Brian Raddock, Co-Principals of K&R Preservation.
The successful acquisition and planned rehabilitation of these properties had to pass rigorous public reviews. Ms. Kellman said: "Without the critical support of our senior residents over more than a year — including their appearances at public hearings at all hours and in all kinds of weather – this transaction never would have happened."
In a transaction that closed on October 5, the 92-unit Governor Clinton Apartments located at 1 Albany Avenue, the 104-unit Senior Housing Alexander Yosman Apartments located at 295 Broadway, and the 56-unit Mountain View Apartments, located at 7974 Main Street, and 84, 86 Maple Avenue were acquired for $23,000,000. K & R Preservation plans to invest $44,000 per unit – or $11 million total — for the restoration program.