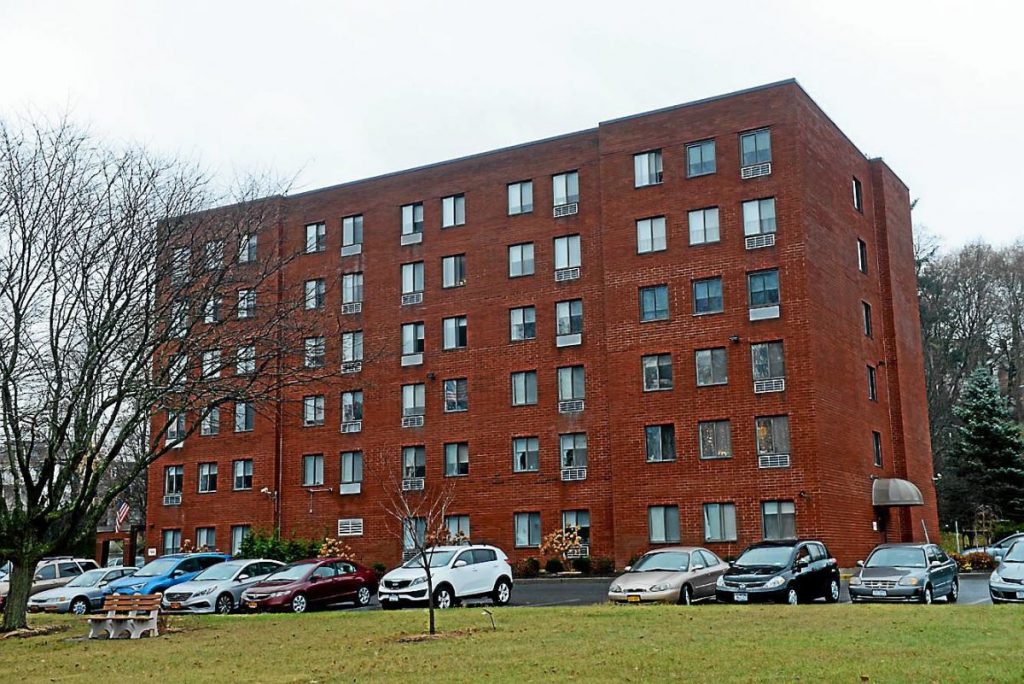 By ARIÉL ZANGLA |

[email protected]

and ARIÉL ZANGLA | Daily FreemanPUBLISHED: December 30, 2017 at 5:46 p.m. | UPDATED: July 21, 2021 at 7:43 a.m.
KINGSTON, N.Y. >> The city's Common Council has given its support for a 35-year, payment-in-lieu-of-taxes agreement being sought by the company planning to buy the Gov. Clinton and Yosman Tower senior apartment buildings.
The agreement, which also has the support of the Kingston Board of Education, must still be voted on by the Ulster County Legislature, attorney Alexander Betke said Friday. He said a date for that vote has not yet been set, but added that he hoped it would be part of the legislature's next available agenda.
Betke, who represents Landmark Preservation LLC, said that, after the legislature votes on the payment-in-lieu-of-taxes, or PILOT, agreement, the proposal would go back to the Ulster County Industrial Development Agency for a final public hearing and approval.
The Common Council voted 7-0 to approve the PILOT agreement during a meeting Dec. 19. Minority Leader Deborah Brown, R-Ward 9, and Alderwoman Maryann Mills, D-Ward 7, were absent. Brown has been critical of the agreement, which she, previously, had successfully moved to send back to committee.
The most recent council vote came after the proposed PILOT moved out of committee again Dec. 13.
Landmark Preservation, which is part of K&R Preservation LLC, is seeking to buy the 92-unit Gov. Clinton Building at 1 Albany Ave. and the 104-unit Yosman Tower at 295 Broadway. The combined purchase price has been estimated at $17.9 million.
Francine Kellman and Brian Raddock of K&R Preservation have said they intend to renovate both buildings, which would remain affordable senior housing complexes.
The yearly tax payments under the proposed PILOT would begin at $187,500 for the Gov. Clinton building and $181,000 for Yosman Tower, then increase 2 percent annually. The initial $368,500 total payment for the two buildings would grow to $722,509.12 by the end of the agreement, according to the proposal.
If approved, the PILOT would cover the combined taxes for both buildings, which are paid to the city, the Kingston school district and Ulster County.
Betke said the PILOT process is moving forward and his clients were "really excited to get the deal done."
Initially, Landmark Preservation had hoped to have the PILOT approved before the end of the year over fear that potential tax credits would be eliminated in the federal tax reform bill. Betke said continued tax credits for those private activity bonds were included in the federal bill, lessening the time pressure to get the PILOT approved.
https://www.dailyfreeman.com/2017/12/30/kingston-common-council-approves-tax-deal-for-private-purchase-of-senior-housing-complexes/