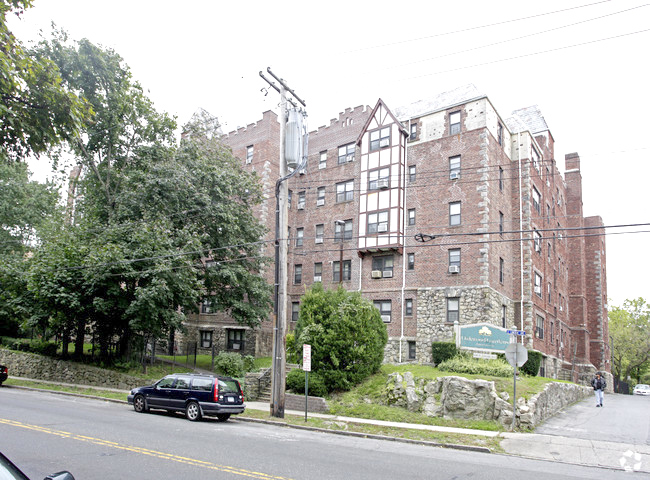 By REW | March 7, 2019
K & R Preservation, a New York City-based affordable housing development firm owned and operated by its principals Francine Kellman and Brian Raddock, announced the acquisition and planned rehabilitation of Oakwood Gardens Apartments, a 100-unit affordable housing property in Mount Vernon, NY.
The purchase was transacted in an equity partnership with Belveron Partners.
The purchase price for the apartments, located at 630 East Lincoln Avenue, was $13 million.
K&R Preservation plans to invest an additional $14,500 per unit — or $1.45 million total — for a significant restoration of the six-story, Tudor-style property, which was built in 1930.
Oakwood Gardens currently receives a project-based Section 8 subsidy through a HAP contract. The contract virtually insures against vacancy risk, while supplying the community with affordable senior housing.
Kellman, K & R Co-principal, said, "The purchase and rehabilitation of the Oakwood Gardens, and the benefit of the continuation of Section 8 for the tenants, will eliminate the risk of 100 affordable housing units in Mount Vernon from being converted to market rate units."
Raddock, K & R Co-principal, said, "Our goal is to increase the tenants' standard of living, while not increasing their cost of living. Rents will remain stable for the next 20 years."
"This is a great outcome with extraordinary partners, we are happy to support K+R's ongoing preservation work," said Louis A. Harrison partner at Belveron.
Oakwood Gardens will receive a significant upgrade with the repair and installation of a new roof, compactors, electrical system, and new energy efficient lighting and appliances.
The renovations will take place in multiple phases which will allow tenants to remain in their units and avoid any unnecessary relocation costs that are typically associated with work of this scope.
Kellman added, "All rehabilitation work will be done with the tenants still in place. During the day contractors will have access to units and perform the needed work."
Raddock added, "Upon completion of the scheduled rehabilitation work, the project will provide comparable or better-quality housing than other housing in the market area."
The purchase mortgage was credit enhanced by Freddie Mac.
https://rew-online.com/kr-buys-mount-vernon-multifamily-plans-major-renovation-of-property/