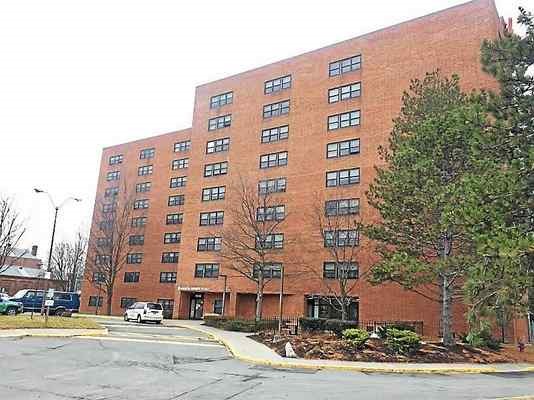 POSTED: 01/20/17, 2:50 PM EST | UPDATED: 2 DAYS AGO
WATERVLIET, N.Y. >> Senior citizens living in the Hudson Shores Plaza senior living apartments will soon see many upgrades.
Preservation Development Partners, a joint venture of developers K & R Preservation and BFC Partners, recently announced the acquisition and $23 million rehabilitation of four affordable senior living apartment complexes in the Capital Region: Summit Towers, a 183-unit complex in Schenectady; Thurlow Terrace, a 137-unit building in Albany; Cayuga Plaza Apartments, a 127-unit complex located in Cohoes; and Hudson Shores Plaza, a 137-unit complex located at 1545 Broadway. All together, the properties include 583 one-bedroom units and one studio apartment.
The new owners will perform rehabilitation work valued at about $40,000 per unit. The properties will get a significant upgrade, with the repair and installation of new roofs, compactors, flooring and facades. The individual units will be upgraded with new kitchens and bathrooms, and building security systems will also be highly upgraded.
Mayor Michael Manning said he welcomes new owners willing to put so much work into the property, since its previous owners had not updated it recently.
"The new owners are willing to put in $30,000 to $40,000 dollars per unit, and if it had just changed hands with different owners, I don't know if we would get that much," Manning said Friday. "New ownership with new rules is all good things."
All four complexes currently receive federal Section 8 subsidies through contracts that will be renewed for the next 20 years.
"The purchase and rehabilitation of the Albany properties through the use of tax-exempt bonds, 4 percent as-of-right tax credits and the benefit of project-based Section 8 will eliminate the risk of these affordable housing units in the Capital District of New York from converting to market-rate units," Francine Kellman, co-principal of New York City-based Preservation Development Partners, said in a news release. "With a limited supply of senior affordable housing in the area and very high demand for senior housing in general, this transaction will preserve affordable housing and provide a long-term benefit to the community."
The four properties will also benefit from the long-term continuation of payments in lieu of taxes agreements with their respective municipalities.
"This is a HUD-type PILOT, where their payment to the city, school and county is based on gross sheltered rents," Manning explained. "Since their payments to us are based on gross rents and they are putting $30,000 to $40,000 into a unit, that will allow them to charge higher rents."
Brian Raddock, the other principal in Preservation Development Partners, said PILOT programs are very important for companies like his to provide affordable housing to seniors.
"The continuation of these PILOT programs will enable us to provide not only the affordable housing necessary for seniors in the region, but housing with amenities and services that go beyond the basics," Raddock said in the news release. "It also ensures that these senior housing projects are not put in jeopardy due to unpredictable property tax increases."
All rehabilitation work will be done without displacing tenants.
"Upon completion of the scheduled rehabilitation work, the properties will provide comparable or better quality housing than other housing in the market area," Raddock said.
http://www.troyrecord.com/general-news/20170120/new-owner-to-give-facelift-to-watervliet-senior-complex