Is the key to fixing NYCHA in public-private partnerships? A report looks into the changes some developments saw under such a pilot program.
By Kristin Toussaint
Published : June 18, 2018 | Updated : June 18, 2018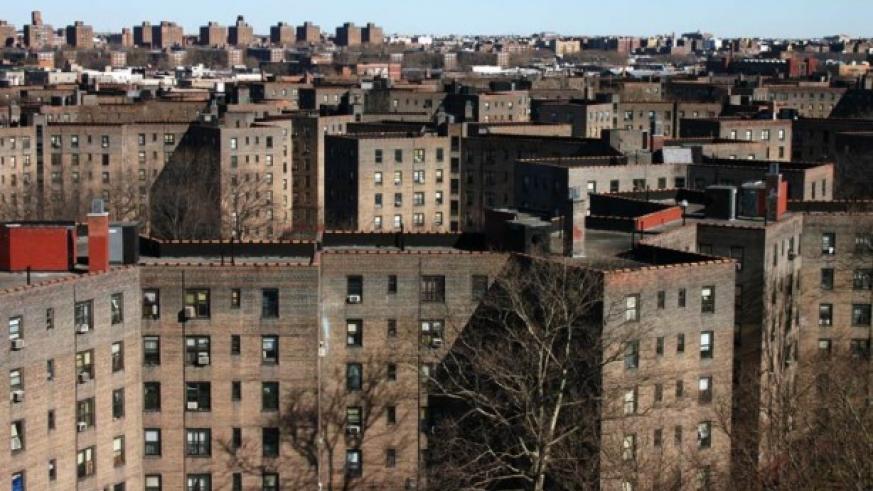 Could public-private partnerships improve NYCHA conditions? Photo: Wikimedia Commons
It is no secret that the New York City Housing Authority (NYCHA) has faced its share of problems, from management debacles to lack of funding to issues like heating outages and lead paint on the long list of needed repairs.
But some NYCHA properties have seen improvements, a new study found, thanks to a pilot program by the agency that transferred the management of six Section 8 developments to a public-private partnership.
The pilot program began in 2014, when Triborough Preservation Partners, a joint venture between NYCHA, L+M Development Partners and Preservation Development Partners, took over managing the developments and brought in $80 million for renovations and repairs.
Since then, the volume of work orders has dropped, rent collection has improved and tenant satisfaction has gone up, according to a Citizens Housing & Planning Council (CHPC) study.
During the study period, the Triborough buildings saw 2,109 work orders — way below the NYCHA-operated buildings, which saw 12,023 work orders during the same time period. Emergency repairs were also fixed more rapidly at a rate of 73 percent in the pilot group, compared to 47 percent in the control group.
Day-to-day management at the pilot buildings was also more responsive, the study found, and all these changes led to residents feeling safer: 65 percent of residents in the pilot buildings reported feeling very safe, compared to just 37 percent in the control buildings.
"The injection of financial resources has been a game-changer for the families living in these buildings," said Jessica Katz, executive director of CHPC, in a statement. "In designing this innovative program, NYCHA identified new partners and new resources to improve quality of life for residents."
This study makes it clear, Katz continued, that NYCHA needs new partnerships to bring about more improvements for its tenants.
https://www.metro.us/news/local-news/new-york/public-private-partnership-improved-nycha-conditions