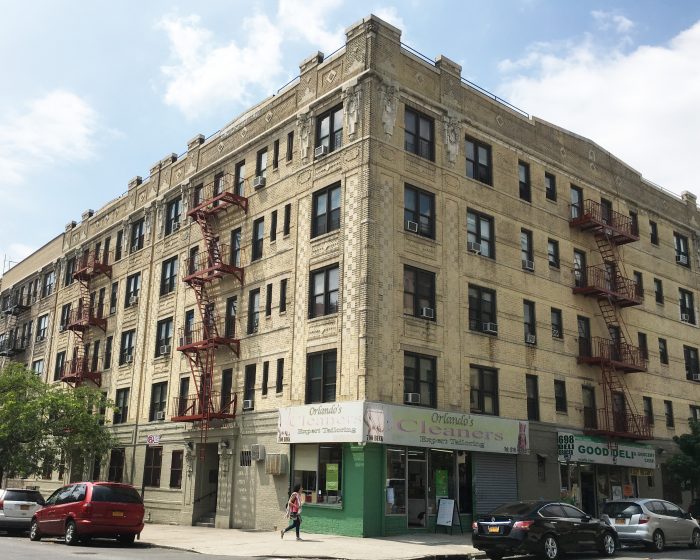 Preservation development Partners acquired The Leggett Avenue Properties, a portfolio of five multifamily apartment complexes in the Bronx and Brooklyn, in July 2016.
The portfolio comprises 324 apartments which include 2 studios, 132 one bedrooms, 145 two bedrooms and 41 three bedrooms. Also, there are 4 superintendent units, 2 commercial spaces and 2 antenna leases.
All of the properties are fully occupied and currently benefit from Project Based Section 8 Contracts (HAP Contracts). The Section 8 Contract, which subsidizes tenants' rental payments, will be renewed and will protect the apartments against conversion to market rate housing for at least the next 20 years. All units will be set-aside for tenants earning no more than 60% of "AMI" (Area Median Income).
In addition, Preservation Development Partners will invest more than $12 million, or approximately $40,000 per unit, to complete a major rehabilitation of the buildings. The new owner will repair and install of new roofs, trash compactors, flooring, and facades. Individual units will be upgraded with new kitchens, including new cabinets, counter tops, and stainless steel sinks. The bathrooms will have new toilets, sinks, vanities, and shower bodies installed. Construction is expected to be completed in summer 2017.
The portfolio comprises the following apartment complexes:
Leggett:
972 Leggett Avenue, Bronx
Sharon:
820 Jackson Avenue, Bronx
Woodycrest:
60-68 West 162nd Street, 953 Anderson Avenue, and 951 Woodycrest Avenue, Bronx
Clarkson:
286-290 East 91st Street, Brooklyn
Winthrop:
185 East 92nd Street, Brooklyn